The Best Luxury Hoodies Brands for Men in 2023/2024
A hoodie is an all-purpose item of apparel that comes in handy in any situation. Imagine wearing a soft, cozy hoodie at home or a sophisticated model made of noble fabrics with an exclusive cut as part of your layered outfit for an evening out. Whatever you have planned, a luxury men's hoodie can help you achieve a great style that will propel you to success without sacrificing the necessary level of comfort.
BAIN DE MER NAVY THE WALL STREET HOODIE
Considering the significance of this piece of clothing, we would like to present a range of carefully selected brands that will emerge as dominant in your closet in 2023 and 2024.
What distinguishes hoodies from luxury brands?
Of course, there is an extensive selection of different items that are used in daily life or as part of street style without a label or a name. Still, the branded hoodies catch our attention because of their unique style, premium materials, and unique approach. Your position can be announced even with a simple, basic model and logo.
Challenge society with Philipp Plein
Do you wish to draw attention to yourself and highlight your uniqueness and brilliance against the backdrop of others? Philipp Plein, a well-known German brand, will assist you in achieving this. It is famous for its opulent designs, exquisite collections, and remarkable logos. It's hard to look away from the merchandise:
Black and white luxury mens hoodies with patterns.
Sweatshirts with colorful prints.
Models with luxurious details and decorations - rhinestones, sequins, chains, leather inserts, or its imitation.
With textural elements, exciting texture, and intricate ribbed trim.
With spectacular embroidery - it can be an expensive hoodie with a company logo embroidery, monogram, or pattern.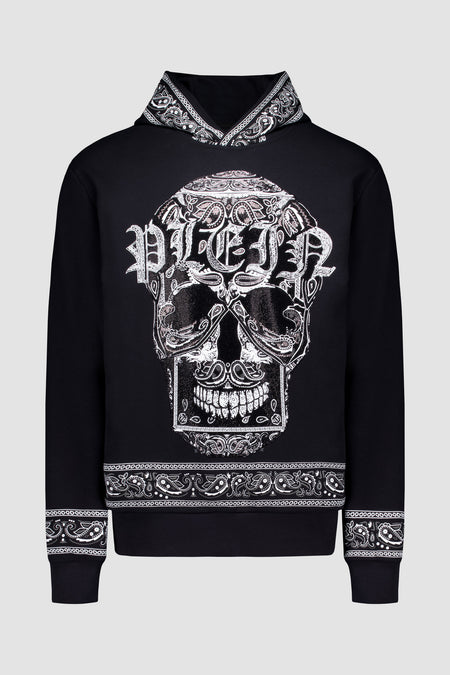 Accentuate elegance with Billionaire
The famous Italian luxury clothing brand allows you to enjoy comfort while elegantly emphasizing your image. Billionaire's luxurious sweatshirts offer freedom of movement, helpful functionality, thoughtful details, and sophisticated décor. Modern design and a variety of styles will appeal to both young and mature men. The brand offers only high quality - precision cut, promising perfect fit, natural materials such as cotton and merino wool, and various textures, which will surely please fashion connoisseurs.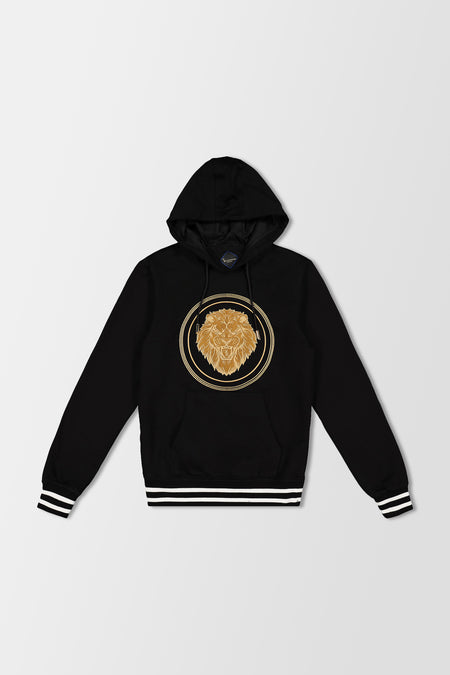 BILLIONAIRE BLACK/GOLD LUXURY HOODIE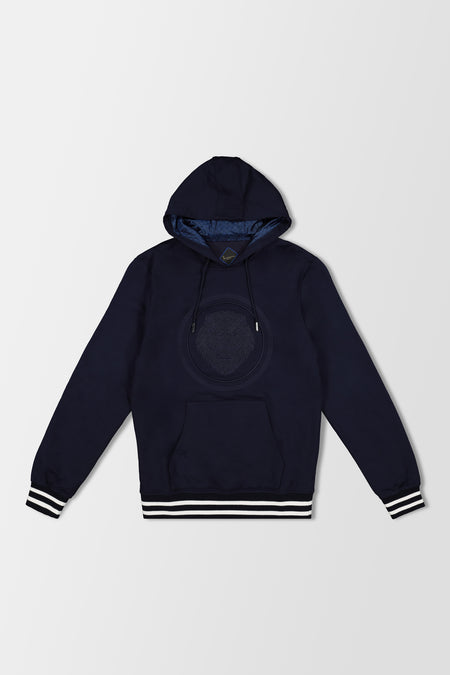 BILLIONAIRE DARK BLUE LUXURY HOODIE
Make an impression with Zilli
When looking at the best hoodies brands, it's important to notice this French luxury clothing brand. Take a look at the plentiful performance, which is frequently enhanced by handcrafted embellishments! Zilli creates true masterpieces by experimenting with fabric and design. Elite hoodies are commonly made from unusual materials that expertly blend cashmere, silk, and natural cotton. When you wear such a hoodie, harmony, quality, and elegance are woven into the fabric, so you won't even notice you're wearing clothes. Ribbed cuffs, intriguing emblems with imagery, and a unique texture are also unique to the brand's clothing. This will allow you to highlight your uniqueness and sense of style via a sophisticated lens.
As you can see, luxury mens hoodie  is designed to create a unique image and provide the comfort you deserve. Luxury brands offer a wide range of designs and textures so everyone can choose the suitable garment for their special occasion. This selection of the best brands in 2023/2024 will help with fashionable choices, and if you have any questions, an OriginalLuxury consultant will share helpful tips.