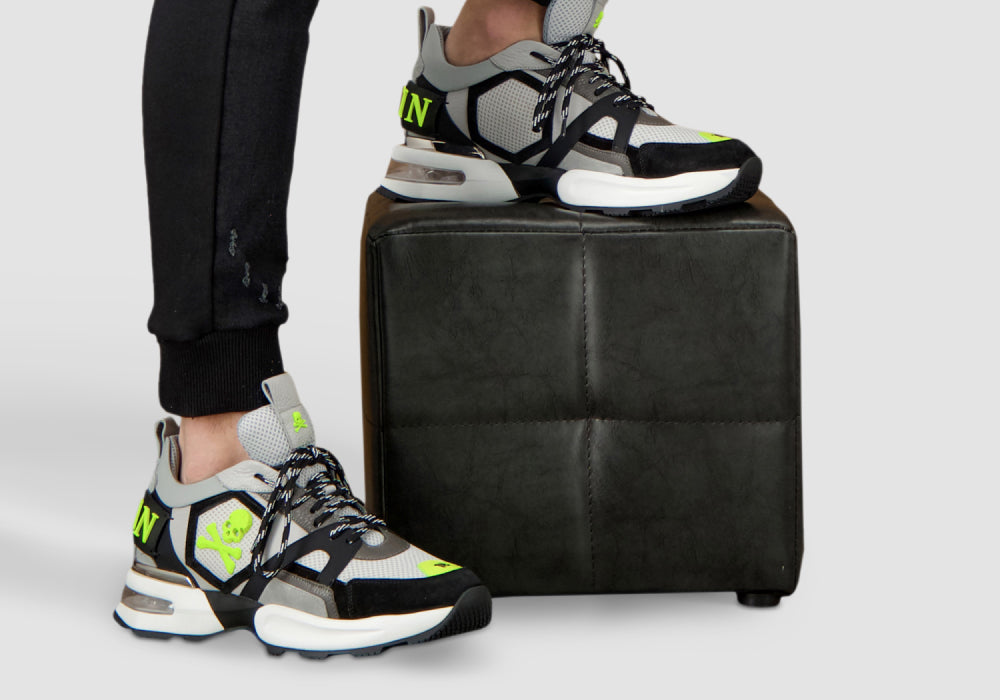 Luxury Men`s Sneakers Trends - Top 3 premium sneakers brands
Sneakers are not just a type of footwear but an absolute must-have for a man's outfit. They are worn with almost any style and image - street, sports, casual, everyday, ceremonial, and office. Elite brands offer comfortable trending sneakers for men of high quality, exclusive design, compatible with different styles, emphasizing individuality and status. However, many models and brands still need to be clarified when choosing. What style is in fashion now? What is a famous brand? These questions worry many people. Therefore, to simplify your task, we have compiled a selection to help you choose luxuty sneakers for men.
White minimalism
Pure white shoes with no eye-catching decorations are perfect for any occasion. Wear them with a sports or business suit, jeans, casual pants, or shorts, and feel confident! Choose sneakers with a small but catchy decoration if you want to bring some playfulness and a particular mood to the image. Pay attention to how Philipp Plein men`s shoes look - white, leather on a reasonably high sole. So that you can express yourself and show some rebelliousness, the brand offers different inclusions in the model, such as images of skulls, monograms, or logos.
LEATHER LO-TOP SNEAKERS HEXAGON
PHILIPP PLEIN VEGAN HYPER SHOCK WHITE SNEAKERS
Elegant classics with an emphasis on the material
Those models of fashionable sneakers for men, in which you could show off in past seasons are gradually losing their relevance. This is a pattern that does not concern the eternal classics. However, do not precisely follow in the footsteps of your ancestors and wear exactly what they did: pay attention to elegant modern interpretations. The Zilli brand has successfully coped with this task. Just imagine an alliance of noble leather with luxurious suede or nubuck on a textured sole.
Spectacular accents and functionality
This trend will allow you to add bright notes to your image without looking flashy. Including a sturdy, functional, non-slip rubber sole is another crucial feature. The classic sole format, the company crest adding refinement, and a leather base, occasionally paired with suede, are all characteristics of Billionaire premium sneakers.
ZILLI IMPRIME PLEASURE NAVY SNEAKER
What other popular options are there for men's sneakers?
There are a few more trends that those who want to wear stylish sneakers should be aware of:
Unconventional color solutions - if you are tired of black and white coloring, you can pay attention to red, blue, beige, and green tones, as well as their combination in one model.
Different textures - using different materials in luxury sneakers for men leads to attractive style solutions.
Contrasting or colored laces are a spectacular accent that will create a bright mood.
Relief soles are a design borrowed from hiking sneakers.
Bulky, as if you're wearing them after someone else.
High tops are a favorite style of many. They are tightly held on the leg and cover the upper part of the foot and ankles. Such a design solution is perfectly executed in Philipp Plein men's shoes.
A prominent sole is an exciting solution that adorns even the most restrained cross-country format.
Premium sneakers are something that can fundamentally change your image and make it harmonious. Do you want to look great in your favorite shoes? Then, choose your model based on color, design, and texture. What stylish shoes will go well with your look today—pure white, classy classic, or with vivid accents?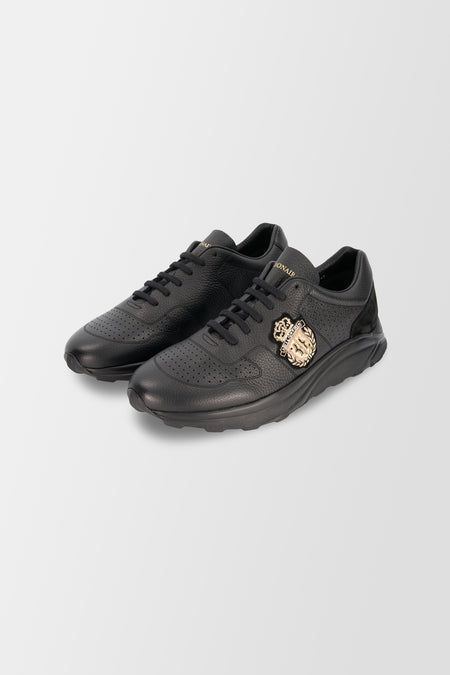 BILLIONAIRE GOLD CREST BLACK SNEAKERS